Gaining Knowledge and Experience in Japan Fisheries Management through SAKURA SCIENCE Exchange Program
Staff of IFRDMD, Yenni Sri Mulyani and Suwinda Pratama, together with other departments from SEAFDEC Secretariat (SEC), Training Department (TD), Aquaculture Department (AQD) and Marine Fishery Resources Development and Management Department (MFRDMD) assembled on a short-term training course on fisheries management in Hokkaido, Japan on 22-28th September 2019. This program was carried out under the framework of SAKURA SCIENCE Exchange Program (Sakura Science Plan) supported by Japan Science and Technology Agency, arranged and led by Prof. Dr. Matsuishi Takashi Fritz, Faculty of Fisheries Sciences, Hokkaido University.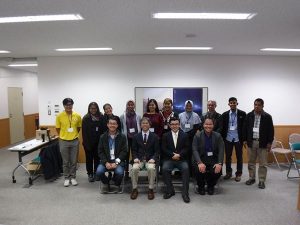 During the program, trainees gained knowledge about science and technology related to fisheries management and extension through lectures e.g. Fisheries Stock Assessment by Prof. Dr. Matsuishi Takashi Fritz, Fisheries Ecolabel by Dr. Kaoru Ishii, Age Determination by Mitsuhiro Nakaya, Ph.D., Licensing and Fisheries Right Management by Hakodate local government officer. Trainees also experienced traditional fish auctions in Hakodate Marine Products Wholesale Market. Moreover, they observed retail market, squid light luring fisheries, Hakodate Research Centre for Fisheries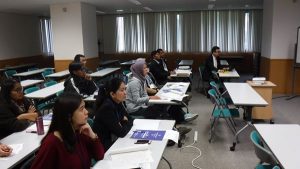 and Ocean with its research vessel and obtained information from private companies about fishing results and fish behavior from Nomura Suisan Setnet Fisheries. During the training, representatives of each department were given the opportunity to share the current situation about fisheries management in each country and involved in discussion about it.
Through this training, all trainees expected to improve their capacity, gain more knowledge and experience in fisheries management and expand networking overseas. (
#YSM
)