IFRDMD Chief Attends Accountability Evaluation of SEAFDEC / IFRDMD Financial and Institutional Reports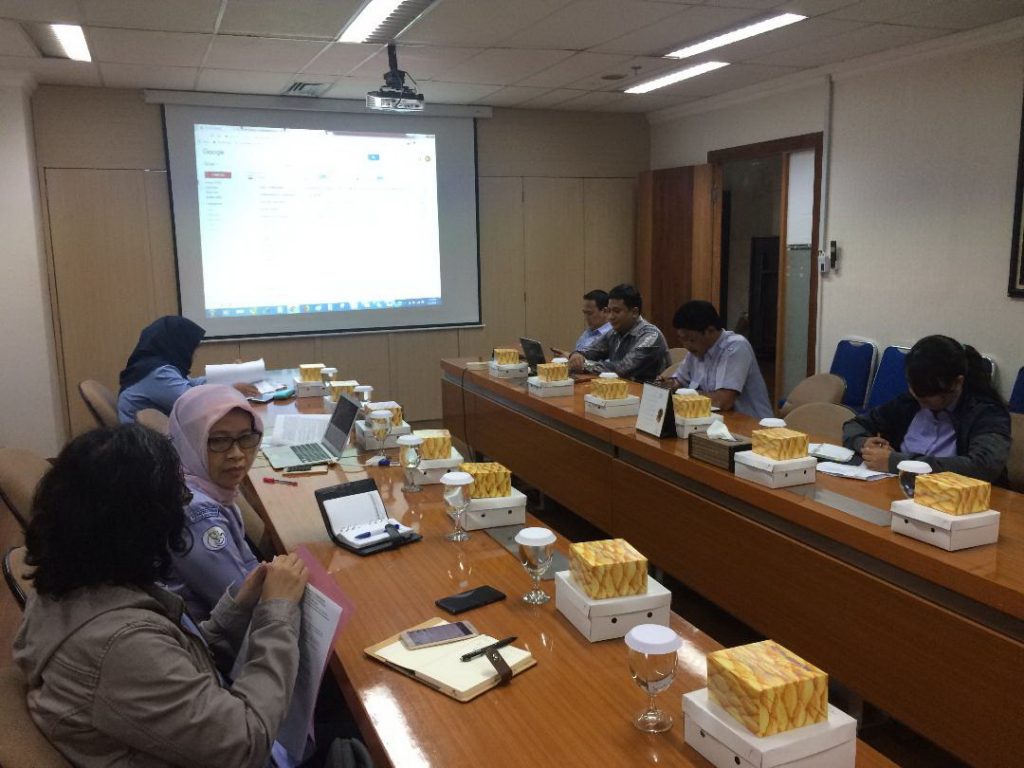 SEAFDEC/IFRDMD is the fifth department of SEAFDEC in charge of inland fisheries in Southeast Asia. The financial resources for operational costs and management of institutions come from the Indonesian government through the budget for Research Institute for Inland Fisheries and Extention (RIIFE). While the budget for conducting the research support by the Japanese government through the Japanese Trust Fund (JTF). A financial audit carried out by Inspectorate General Of Marine Fisheries Ministry, the Republic of Indonesia for the fund from the Indonesian Government only.
To evaluate the accountability of IFRDMD financial and institutional report, Bureau of Public Relations and Collaboration, Secretary General of Marine Fisheries Ministry, the Republic of Indonesia held the meeting on April 2nd, 2018 at the Meeting Room of Mina Bahari Building I, 5th floor, Jakarta. The meeting was opened by SEAFDEC Alternate Council Director for Indonesia, Dr. Achmad Poernomo, and attended by Chief of IFRDMD; Head or representative of related institution (such as Inspectorate General; Bureau of Planning; Bureau of Finance; Bureau of Human Resources and Apparatus; Center of Research for Fisheries; Directorate of Hatchery; Sub-section of Regional Cooperation; Section of Regional and Multilateral Cooperation; and Subdirectorate of Inland Fisheries Resources).
The meeting was decided the IFRDMD's stuff that it was purchased through Japanese Trust Fund will be checked by Inspectorate General of Marine Fisheries Ministry, Republic of Indonesia. This mechanism is not only for the stuff from Japan Trust Fund but also for the stuff was purchased by FAO small grant.
On that occasion, the Chief of IFRDMD submitted the Inspectorate General Of Marine Fisheries Ministry mentoring application for IFRDMD financial audit. The Inspectorate General 3 team will come to Palembang to perform the IFRDMD's financial and institutional inspection.